Accreditation & Approvals
  CALUMS is a private institution and is licensed to operate by the Bureau for Private Postsecondary Education(BPPE) of the State of California. An approval to operate means compliance with state standards as set forth in the California Private Postsecondary Education Act 2009.
 Any questions a student may have regarding this catalog that have not been satisfactorily answered by the institution may be directed to: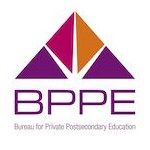 Bureau for Private Postsecondary Education
Physical Address: 1747 North Market, Suite 225, Sacramento, CA 95834
Mailing Address: P.O. Box 980818, W. Sacramento, CA 95798-0818
Tel: (916) 574-8900 or (888) 370-7589,
Fax: (916) 263-1897
As a prospective student, you are encouraged to review this catalog prior to signing an enrollment agreement.You are also encouraged to review the School Performance Fact Sheet, which must be provided to you prior tosigning an enrollment agreement.
 A student or any member of the public may file a complaint about this institution with the Bureau for PrivatePostsecondary Education by calling 1-888- 370-7589, or by completing a complaint form, which can be obtainedon the bureau's Internet Web site – www. bppe.ca.gov.
CalUMS is accredited by the Accrediting Council for Independent Colleges and Schools (ACICS) to award bachelor's and master's degrees. ACICS is recognized by the United States Department of Education (US ED). 

Accrediting Council for Independent Colleges and Schools (ACICS)
1350 Eye Street, NW, Suite 560,
Washington, DC 20005;  
Phone:(202) 336-6780
Website: http://www.acics.org.
CalUMS is authorized by U.S. federal laws to enroll non-immigrant foreign students and to issue Certificates of Eligibility (I-20) enabling students to enter the U.S. with a student visa (F-1).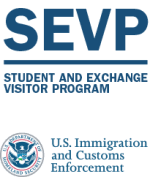 Student and Exchange Visitor Program (SEVP)
500 12th Street, SW Stop 5600
Washington, D.C. 20536-5600
Phone:(703) 603-3400
Website: https://www.ice.gov/sevis.